Make Friends Through Umii
---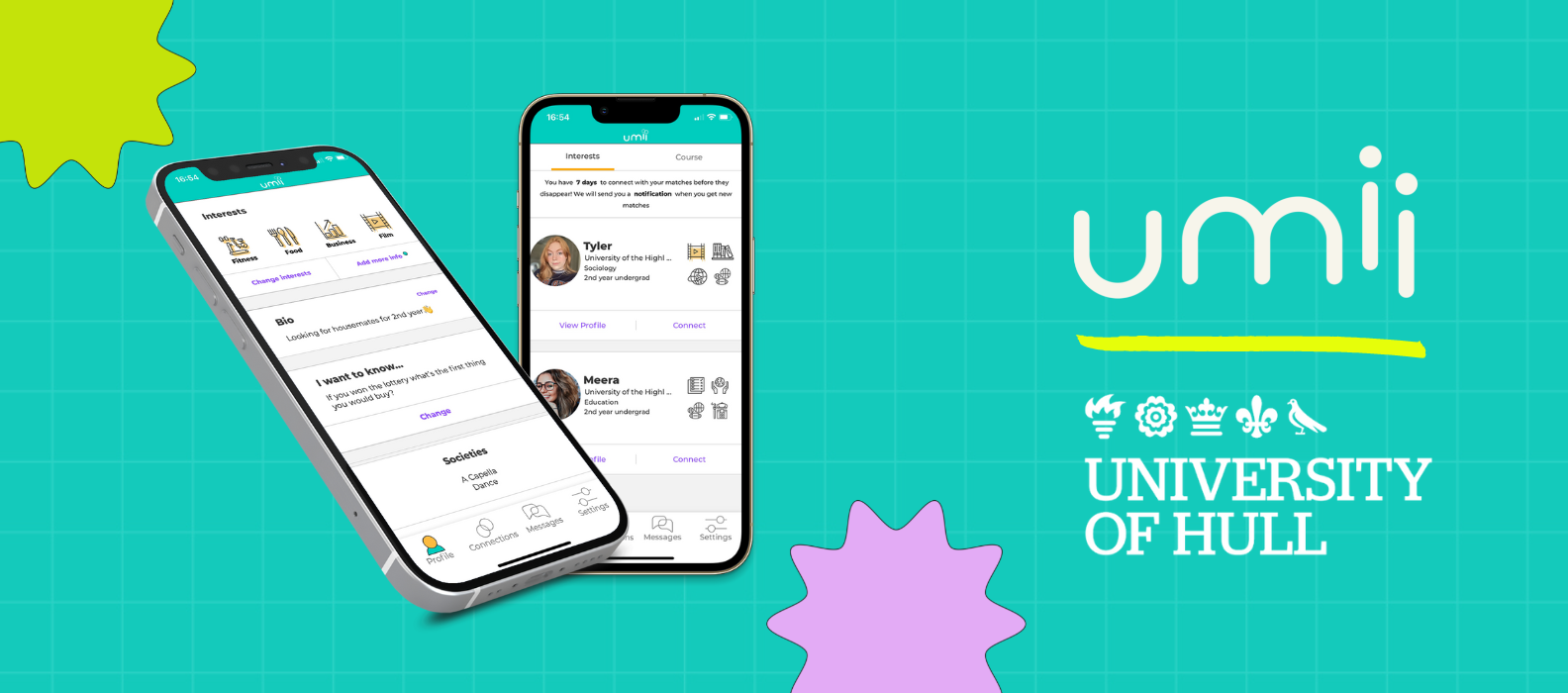 We want to make it as easy as possible for you to connect with like minded students at The University of Hull. We've partnered with Umii to allow you to do this in a fun, safe and non-awks way!
The app matches you with other students based on your interests, course type and societies and makes it super easy to connect, start conversations and develop friendships together.
Join over 1500 University of Hull students already on the app, and meet the people who'll make your university experience amazing. Our Students' Union's President Team is on the app and available to answer any questions you might have and to help you get the most out of your university experience.
Set up your profile in minutes:
Download the app via Google Play or Apple App Stores
Select your uni
Add your course, interests, and societies
Build your profile
Verify your university email or university enrolment
Get new matches every day!
Online safety is a priority for both ourselves and the Umii team, we encourage you to read through these top tips for staying safe online.